When:
23. August 2022 – 25. August 2022
all-day
2022-08-23T00:00:00+04:00
2022-08-26T00:00:00+04:00
Where:
Yerevan State University, Armenia
1 Alex Manoogian
0025 Yerevan Armenia
Contact:
Daniela Preis, EERA e.V.
+49 (0)30 857 36220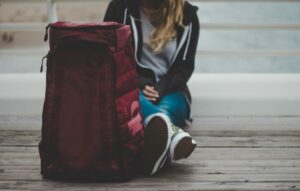 This year's European Conference on Educational Research (ECER) will take place from August 23 – 25, 2022. The topic is Education in a Changing World: The impact of global realities on the prospects and experiences of educational research.
The conference will be held at Yerevan State University, Armenia – and will be on site with a book table. In addition, there will be a digital conference (ECER plus) from September 1 – 10, 2022.
"Getting Published in Academia" – Workshop with Barbara Budrich
Barbara Budrich shares her knowledge and experience of what is important to find a suitable publishing partner for your own endeavours. The workshop is open to conference participants.
Date and time
Tue, 23 August 2022, 10 – 11.30 (Armenia Standard Time)
> The workshop is currently fully booked.  If you would still like to learn more about successful publishing, don't hesitate to contact Barbara Budrich: e-mail. Or get in touch with us for our Publishing Insights webinar series. <<
Learn about our other activities, book recommendations and conference discounts on our conference page.
Image: unsplash.com / Resi Kling