Header image: © Unsplash 2021 / 2H Media
Aug
22
Mon
ECPR General Conference 2022

@ University of Innsbruck, Austria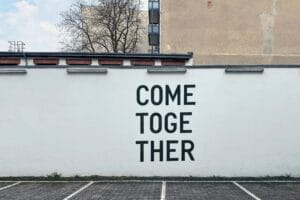 This year's ECPR General Conference will take place at the University of Innsbruck from August 22 – 26, 2022.
The event of the "European Consortium for Political Research" is the largest annual conference for political science with more than 2,000 participants from all over the world and about 500 panels, which offer space for a lively professional exchange.
On our conference page (link coming soon) we offer a variety of digital activities during the conference days! We will also be on site with our current publications and look forward to your visit.
Header image: unsplash.com / Etienne Girardet
Sep
13
Tue
IPSA Open Access Publishing: A New Era in Scholarly Communication

@ Montreal, Canada and virtual
This hybrid conference will be held both on-site in Montreal, Canada, and virtually on September 13 and 14, 2022. The program will consist of panel discussions and roundtable discussions led by international experts in the field of OA publishing. The entire program will be streamed live via an online event platform. Topics include open access publishing models, open access book publishing, the impact of open access publishing on research funding in the social sciences, peer review in the context of open access, regional perspectives and expertise in open access publishing, and the sustainability of the open access model.
Verlag Barbara Budrich will participate virtually in the conference and support young scholars from underrepresented countries
Header image : Viktor Forgacs on Unsplash